My first roofing project
Last week I was cleaning up my work computer and while browsing through the files I stumbled upon an older folder of a project I was commissioned to do last year. So I wanted to share with you some pictures and give you some info about the whole project. Last year in May, my dad contacted me asking if I'm willing to do a photo shooting of a roofing crew in Oklahoma City while they are replacing a roof. Although, most of my projects include houses and roofs in some form, usually my photos don't include people. So, after I finished talking to him, I took a long walk. After I have returned home I called him back telling that I am up for the task, well although I was reluctant at first, my dad's persuasion and nagging "helped" to seal the deal. So a week later I packed and went to Oklahoma.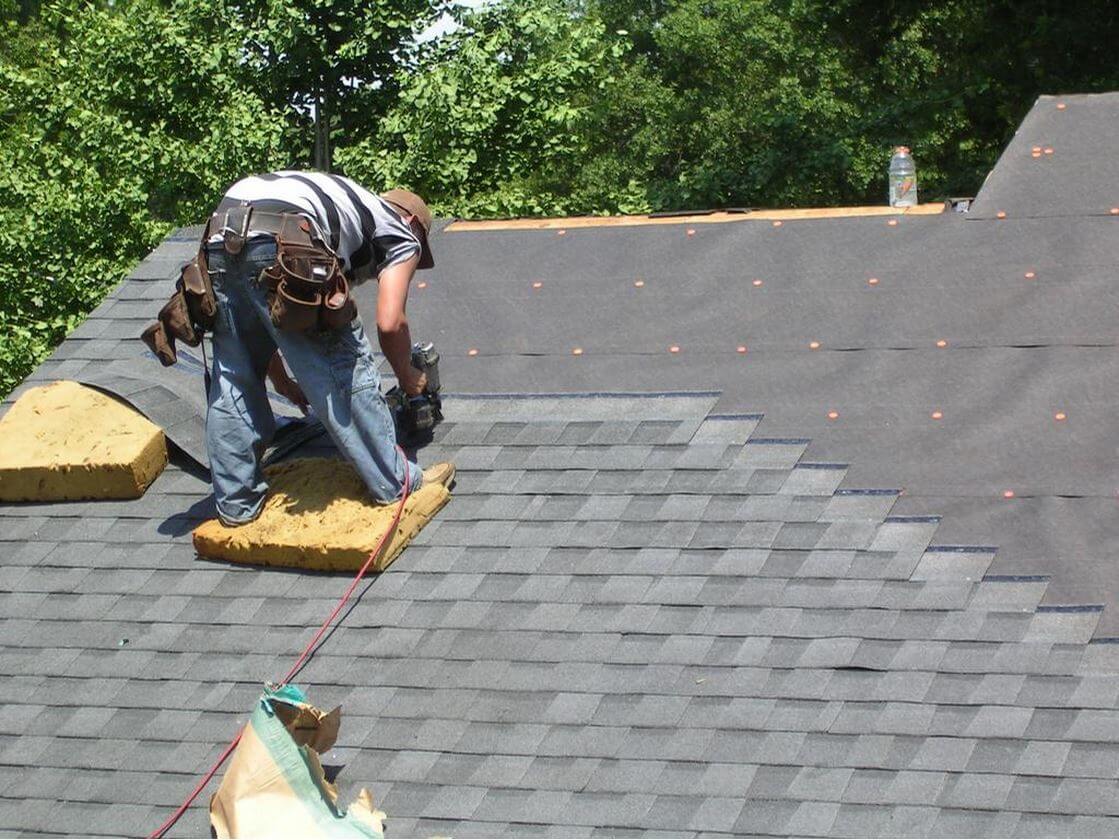 After I got there, I first met with my dad who then introduced me with Vince Lorenson an Oklahoma City roofing contractor, owner of Choice Solutions roofing & Exteriors, and rest of his crew. I have to say, these guys are a fun crew. I felt a bit nervous at first, since I wasn't sure how to start shooting, their house renovation project was due in a week so I had to plan my day carefully. Each day was about shooting a different phase of the roof replacement project. So I had to find a perfect angle for each of my shoots but also not get in the way of Vince and Choice Solution Roofing crew. At the beginning I was worried that I was an obstacle and a burden but I have to say they made things easier when they started making fun of the whole photo shooting, when they started posing like models.
On the first day I took a few pictures of stripped roof, only wooden beams were on the house, later Vince told me, the house was in really bad shape and they had to remove everything before replacing with a new roofing system. Family living there wanted an asphalt shingles. This was an extra challenge for me, since they aren't very visually appealing, they usually come in grey-ish colors and variations but who could blame them. Asphalt shingles are cheaper than most roofing materials but also preform equally well as other roofing materials out here.
Over the next few days Choice Solutions laid a new plywood base and ontop of it new asphalt shingles, one thing I liked about this project was the contrast of new and the old. One part of the crew was putting down new shingles while the other was still preparing and securing the roof with plywood boards.  After the transformation was done I took a few more pictures of the whole house from a few different angles, trying to use daylight to my advantage and pull out the best of those asphalt shingles.
At the end of the photo shooting I asked Vince if he could tell me more about roofing materials, just in case I find myself in a similar situation, so that I know how to act, and how to approach the project. There are many factors that need to be included in choosing the best roofing material for your property. Further, down you may find great info about different roofing materials available today.
ASPHALT COMPOSITION SHINGLES
This roofing material is one of the most popular ones and is comprising about 80% of the residential roofing market. This material is made or of organic paper of fiberglass impregnated with asphalt and is coated with the mineral protective granules. They are fire and high wind resistant.
METAL ROOFING
Metal is more expensive than asphalt, but can last longer and has better wind resistance. Metal roofing is composed of aluminum, steel or copper. It is available in shingles or in sheets and can resemble many other materials. Metal roofing is made of recycled materials and can be re-recycled. It absorbs less heat than the asphalt. Metal is known to be very durable and comes in many lightweight versions. It has a good resistance to both wind and fire.
CLAY TILE
It may be very expensive, but the materials are made from natural materials and are eco-friendly. It is very durable and that is why it is very popular among many homeowners.
CONCRETE TILE
This roofing material is less expensive than clay, but is heavier. Concrete can last for many years and is very fire resistant. Concrete is made from a mix of sand and cement and can resemble many traditional roofing materials like slate and wood shakes.
SLATE
Slate is one of the oldest roofing materials. Slates are a bit expensive, but are very durable and resists to fire and wind. They are made of natural rock and usually look a little darker. Since slate is made of natural materials, it also has an eco-friendly feature. This roofing material is very durable and long lasting. It may be a little too expensive but can offer you a roofing that can last as long as the house does.
WOOD SINGLES AND SHAKES
These materials are mostly made of cedar, and many other rot resistant kinds of wood. Wood gives your home a natural look. Wood shingles and shakes are made of natural elements and that is why they are eco-friendly.
All in all I hope you liked my little story. And if guys from Choice are reading this, I want to say thanks to them for being professional to me and to their job.
Choice Solutions – Roofing and Exteriors
2410 W. Memorial Road, Suite C #621
Oklahoma City
,
OK
,
73134
,
USA
Phone:
(405) 443-4747
Phone:
(817) 231-0809
Phone:
(405) 562-3575
Hours: